What The Different Alert Levels Mean For Your Treatment
Osteopaths, along with Physiotherapists and Chiropractors, are part of the NZ healthcare system described as 'Allied Health'. We are allies (we help and work alongside) to the Doctors and Specialists. 
We all work in very close proximity, and in closed space with people for a prolonged period of time (more than 15 minutes). For this reason, at Covid-19 alert levels 3 and 4, we are not permitted to provide face-to-face physical treatments. 
**If your physical appointment had to be cancelled, you can re-book online or via phone**
We are currently taking bookings for Thursday 27th August onwards, in the hope that we will have returned to Level 2 again by then. 
If you did have an appointment which was cancelled, we will be in contact soon to reschedule you, but to 'beat the crowd',  online booking is recommended.
Alert Level 3 - Exceptions For Patients In Extreme Pain
In alert level 3, all three professions, including osteopaths, are allowed to treat a patient who qualifies as needing 'urgent care'.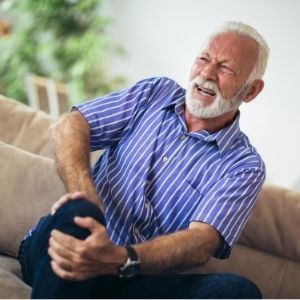 However, the Ministry of Health has set very strict criteria which you must meet in order to receive face-to-face urgent care.
In order to qualify you must:
Have a condition which is life or limb threatening;
Require treatment in order to continue with the basic necessities of life (breathing, eating, sleeping, toileting).
In addition:
If treatment is not carried out remotely or is delayed, you may suffer significant harm or permanent or significant disability as a result of waiting;
Alternative treatment cannot be delivered to you by a service or professionals who are currently operating (Doctor / nurse / hospital / specialist).
Whilst the majority of patients will likely not meet the criteria given, the ability to provide this care can help make the difference for patients who can't find relief any other way.
Telehealth Consults Available In Levels 3 And 4
The Ministry of Health have determined that during levels 3 and 4, patients can still have access to osteopathy via something called 'Telehealth' – the provision of healthcare, education and consultation through remote communication such as telephone, text and video calling.
Osteopaths actually get about 80% of the information we use to formulate a diagnosis about your problem from the questions we ask you during the consultation. We then gain another 10% from observing you move and do 'special tests' which can incriminate one body tissue over another, and the remaining 10% from touching the sore spots to see what they feel like – this really is more of a confirmation process.
For this reason, Telehealth can still be an excellent option to get a diagnosis, (safety and information permitting) and make a plan to move forward or keep your symptoms at bay until we can provide hands 'on' treatment again.
Alert Level 2 - Open for Physical Appointments
At alert level 2, we can open for physical appointments again, but with extra safety measures in place. 
We want to make sure that you are as safe as possible at ThreeSixty, and that our clinic has the highest possible standards of health and hygiene during New Zealand's battle with Coronavirus.
All patients will be required to wear masks at all times when in the clinic. 
(We previously also required patients to wear disposable gowns, but this will not be necessary from August Level 2 onward).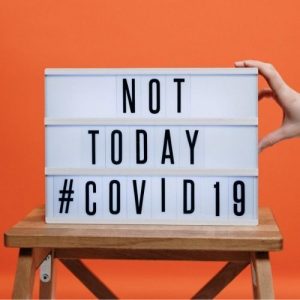 If you do not want to wear a mask, please contact us in advance to discuss this. We do have patients who struggle to breathe, or are claustrophobic and of course will make alternative arrangements for these people. Children are not required to wear masks unless they would like to. 
Extra Cleaning Procedures In Place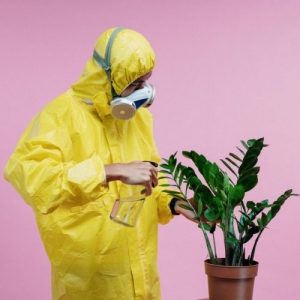 Extra health and hygiene measures have been in place all year – we come into contact with so many people, we'd hate to infect them and their 'bubbles'. We also have a lot of patients over 65 years old, and we want everyone to feel that they're as safe as possible when they attend their appointment.
As in keeping with the general ethos of the clinic, we do not aim to just meet the health, hygiene and safety standards set by the relevant authorities, but to exceed them and lead others by our example.
Other changes at the clinic include:
Hand hygiene protocols for patients.
Physical distancing in the waiting room and clinic rooms.
More strict clinic cleaning regimes, which occur at a particular time each day (We were already pretty strict with these as hygiene is important to us.)
More responsibility for the osteopaths in disinfecting their workspace and surfaces (including the treatment couch) between EVERY. SINGLE. PATIENT. (Again, we were very good at this generally anyway, but we've removed a lot of our linen to make it even more hygienic for the time being)
Staggered start times for osteopath and receptionist arrival for shifts and staggered patient appointments.
Alert Level 1.... We Can't Wait!
At alert level 1, our cleaning and hygiene procedures will be similar to level 2, however, we will return to using linen on the couches, and face masks will be optional for staff and patients. 
If you have any questions about anything on this page, please contact us to discuss them. 
There is no silly question, and we are happy to hear any concerns you may have. We want your experience at ThreeSixty to be a positive one.