The people that make the difference
The Faces Behind the hands
Amy
Tinneny-Phillips
Junior Osteopath & Massage Therapist
James
Hughes
Administrative Assistant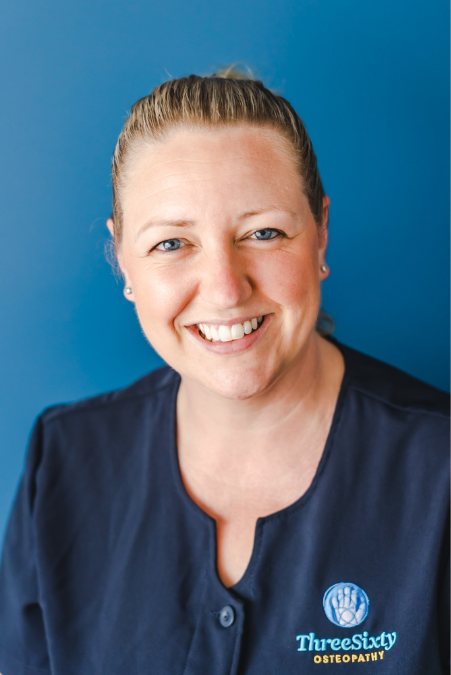 Bachelor of Osteopathy, Certified KinesioTaping Practitioner level 3
Senior Osteopath, Clinical Director
ACC Registered Practitioner
ThreeSixty Osteopaths, is owned and operated by Holly Royal. Originally from the UK, Holly graduated from the British School of Osteopathy in 2009, with Honours. She also won the Third Year Award for highest overall results, and RK Hardy Prize for her dissertation on Low Back Pain.
In the past, Holly has tutored osteopathic technique and supervised clinical competency for the Master degree students at Unitec. She also previously worked for the Osteopathic Council of NZ as a Preceptor for 5 years.
I really love what I do, it is thoroughly rewarding. I started ThreeSixty because I wanted to provide a clinic where people get personal treatment, not be 'just another number'. My team are hand selected to provide you the best care in town.
On a personal note, Holly is a competitive ocean swimmer, and lives in Whangaparoa with husband James, baby Cleo, and dogs Shadow and Delta.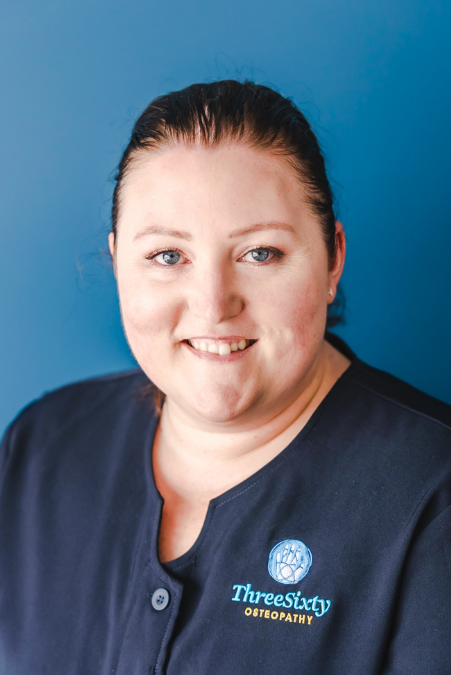 Amy Tinneny-Phillips B. App. Sci., M. Ost.
Bachelor of applied Science, Master of Osteopathy
Junior Osteopath and Massage therapist
ACC Registered practitioner
Amy has been an essential part of our team over the last 3 years. She started off as our Receptionist, and while completing her Masters in Osteopathy degree, worked at the clinic as a Massage Therapist.
Amy is a calm, methodical practitioner. From her massage expertise, her hands know exactly where to find all of those "sore bits"! She can ease them out with firm or gentle pressure – the choice is yours.
We asked Amy: How did you discover Osteopathy as a career?
"I've always loved swimming and started mixed martial arts (MMA) when I was 10, so I've always had interest in coordination and body movement. But when I was about 15, I got a really bad case of pain and numbness down one of my arms and it was affecting my swimming.
So, I went to a physiotherapist who'd done a postgraduate course on manipulation. He got me back into squad training – I thought it was amazing! Right there and then I knew it was something I wanted to have a career in, and it was him who actually said to look at osteopathy. He said if he could retrain, that's what he would do. And from then I haven't looked back" – Amy 
On a personal note, Amy has been learning sign language, and has completed her level 1 Pilates instructor certificate.
If you're looking for a thorough, kind, understanding and professional approach to easing your problem, you won't find better than Amy.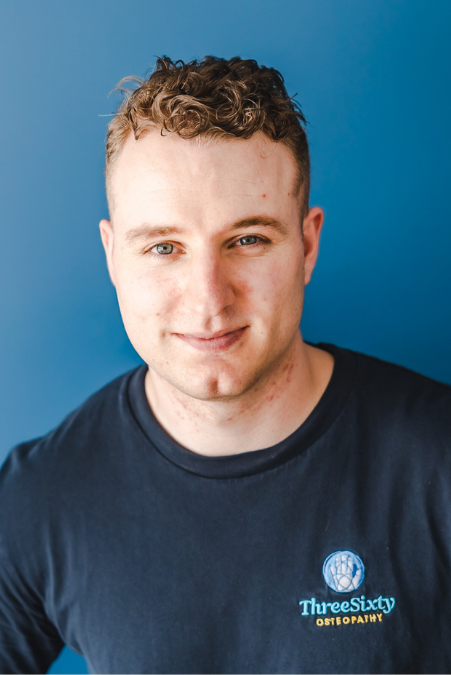 James joined our team in 2020 and has been helping with all things Admin around the clinic. James is very organised, and is always ready and willing to help colleagues and patients alike, no matter the problem or task.
James is an excellent cook, and often brings in yummy food for Holly and Amy to try! James has also just started on his own journey into healthcare, through Physiotherapy. James is a second year student at AUT. 
For any queries about appointments, bookings, rescheduling, records or pretty much anything else – please feel free to call and chat with James. You'll find him extremely friendly and helpful. 
Helping you to get mobile
It starts with a conversation