Osteopathy is a type of manual therapy, which focuses on the diagnosis, treatment, prevention and rehabilitation of disorders of the musculoskeletal system. The word 'musculoskeletal system' of course refers to the muscles and joints of the body, but osteopaths also address problems coming from tendons, ligaments and nerves.
We use many of the same diagnostic procedures and tests as conventional medical professionals, such as doctors and specialists, to determine what we think is causing your body pain or dysfunction. We spend 4-5 years of full-time training to qualify as professionals, with the primary focus on osteopathic theory, skills and technique. 
All osteopaths are regulated by a governing body – the Osteopathic Council of New Zealand, and we have to complete mandatory professional development training every year to remain competent to treat patients. 
How Does Osteopathy Work?
Osteopaths believe that the reason why your body is in pain is because some of the local tissues are not working well. Pain can come from many different causes, but we predominantly look to see which body parts are  working well and which body parts are not working well. We try to work to the normal function of your body, or at least optimise the way it works. 
Osteopaths believe that your body has its own ability to heal (to a certain extent) and we try to encourage this, along with giving you ideas and advice to strengthen your musculoskeletal system. We consider your symptoms in context of you as an individual person, and give you a personal treatment and prevention plan which aligns with your lifestyle.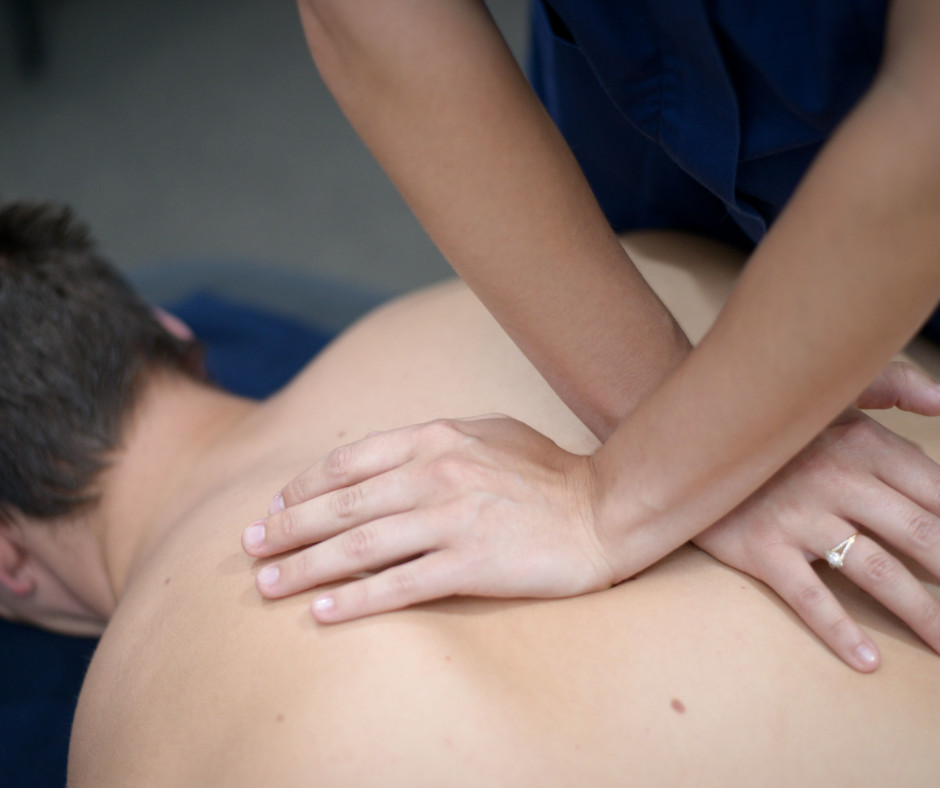 Osteopaths use touch and physical manipulation (such as stretching, massage and joint movement) to increase the mobility of joints, relieve muscle tension, and enhance the blood and nerve supply to your body tissues. We do this to restore some normality and better function to your body.
We also focus on strengthening and stretching certain areas of your body, and giving you advice to enhance recovery and promote overall well-being.
Osteopathy takes a 'whole of body' approach to assessment and clinical management of your aches and pains – this is called Holistic Healthcare
Lifestyle factors can heavily influence your ability to life a pain free (or pain-less) life, so we also discuss what is important to you, and how you can help yourself outside of the treatment room. 
Other ways osteopathy helps to improve your quality of life include:
Reassurance – that your problem can be helped (and if not, a quick referral to someone who can help better than us)
Triage – osteopaths are thoroughly trained to identify sign of serious conditions that we cannot treat. We might also send you for an further investigations, such as X-rays or Ultrasound scans
Someone to talk to – we've got the time to listen and make sure your concerns are heard and addressed
Stretches, exercises and self-rehabilitation – depeniding on ho motivated you are to help yourself
Activity modification – we don't believe in telling you 'not to do' something (unless it is vital to your recovery), so we'll work with you to help get you better and still achieve your fitness or lifestyle goals
Knowledge – we'll tell you exactly what the problem is and why it has happened to you, and what things are in your control to prevent future issues
Empowerment – to take control of your health and well-being and become the best 'you' you can be
Curious But Still Not Sure? 
Send us an email with your concerns or questions. We are happy to chat, and no question is a silly question – we've heard them all before.
And if we haven't heard your question before, we'll give you a free hot drink just for keeping us on our toes!